Carnival glass was produced from 1905 until the late 1920's. It achieved great popularity because it could be mass produced at a small cost. This type of glassware was even given away at carnivals as prizes, which gave the glassware its name.
Carnival glass is pressed glass that has been coated with a sodium solution and then fired to give the exterior a luster or shine.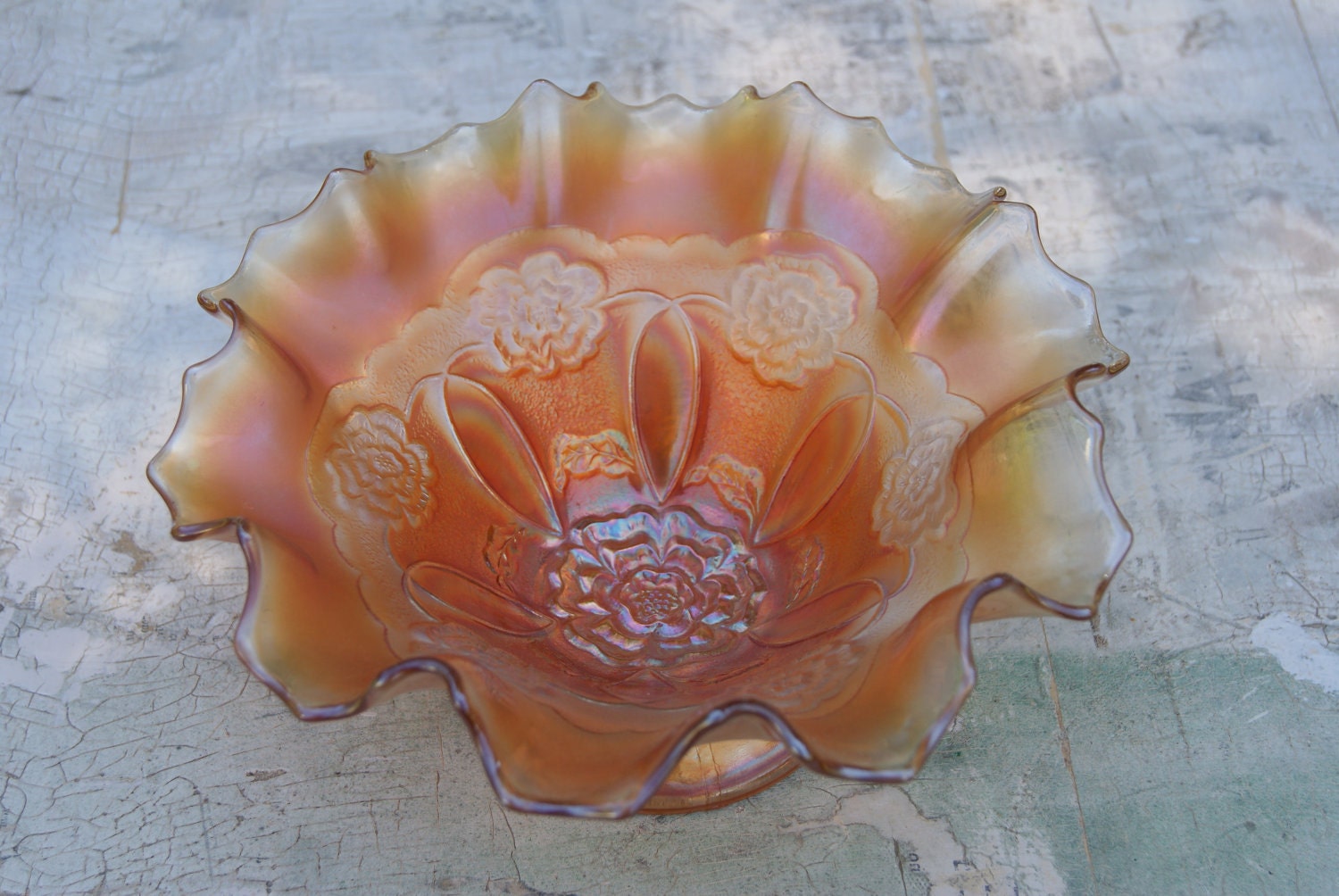 Colors include marigold, green, blue and even purple. The other colors that were produced (in lesser numbers) include white, clear, red, aqua and peach opalescent, ice blue, ice green, amber, smoke, and even lavender.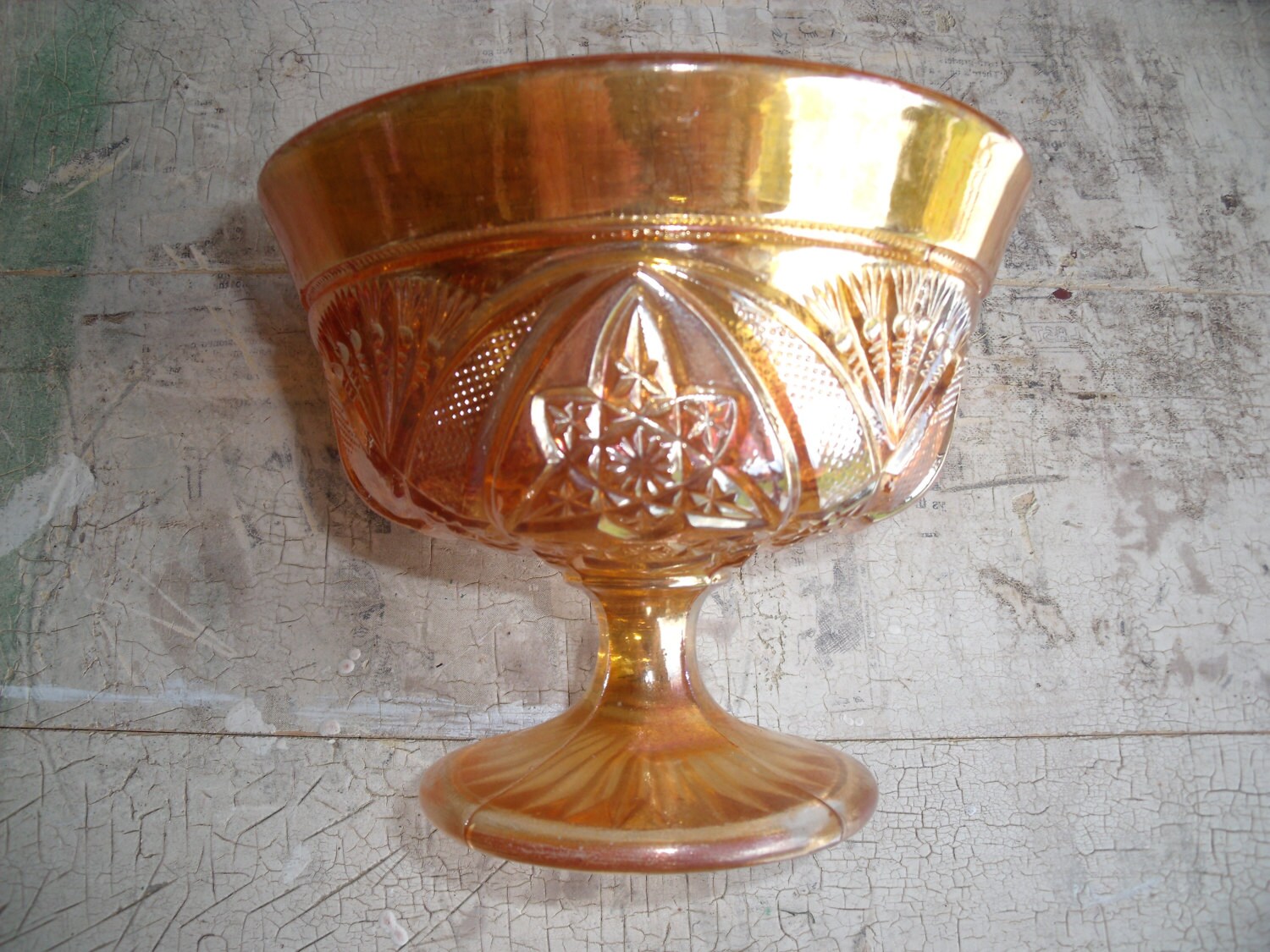 Carnival glass comes in all shapes and sizes. You could get pieces for the table like compotes, plates or bowls. Not only could things for the table, you could get things to wear, like this really cool bolo tie with the Windmill pattern: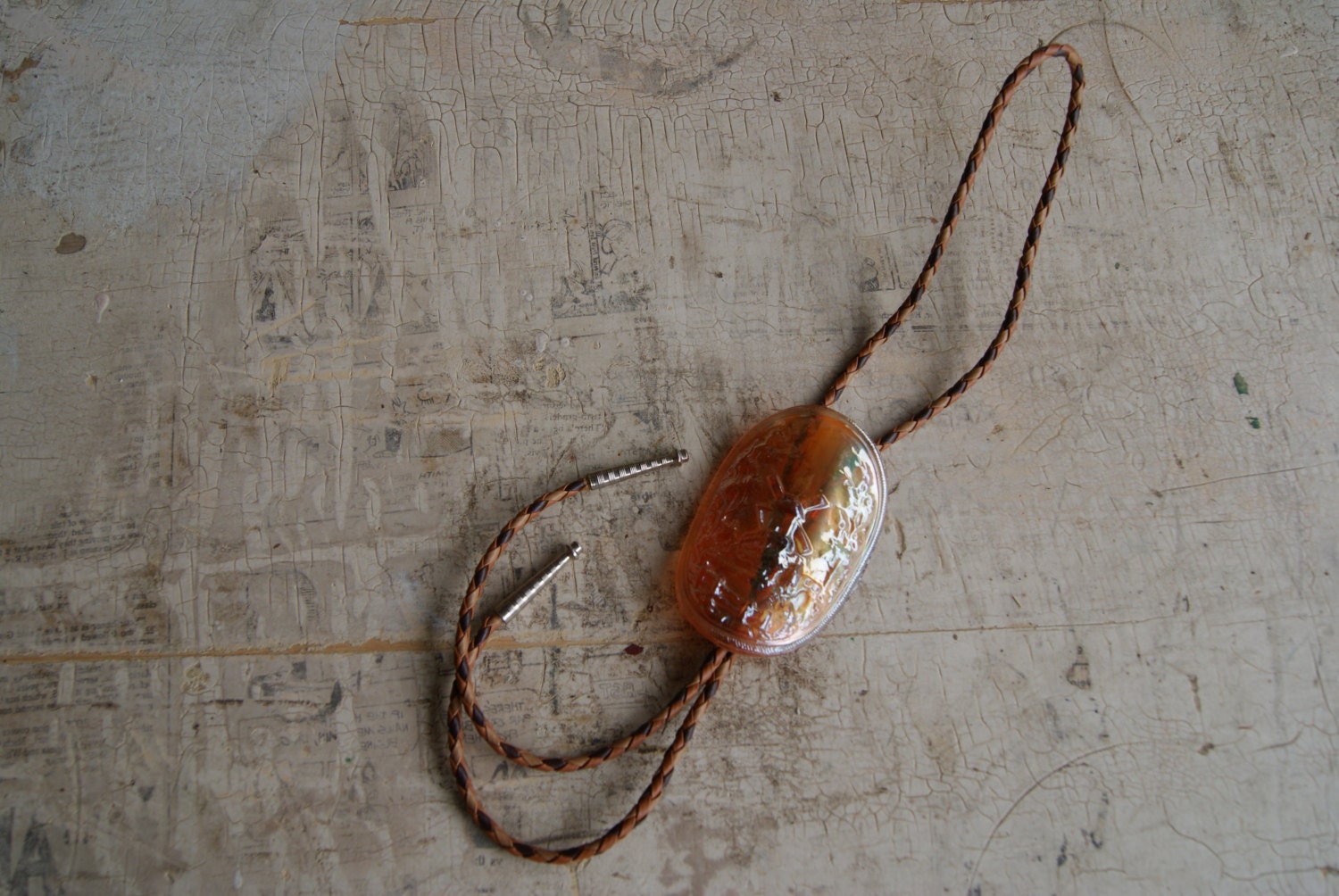 Still being reproduced today, today's collector needs to be able to recognize all of the look alikes (so make sure you ready plenty).
You can find some great examples in my Etsy store
here
. What kind of finds have you seen?