There's a ton of pottery out on the market, but how do you know what's what?

And how do you read the mark on the bottom of the piece to know what you have in your hands?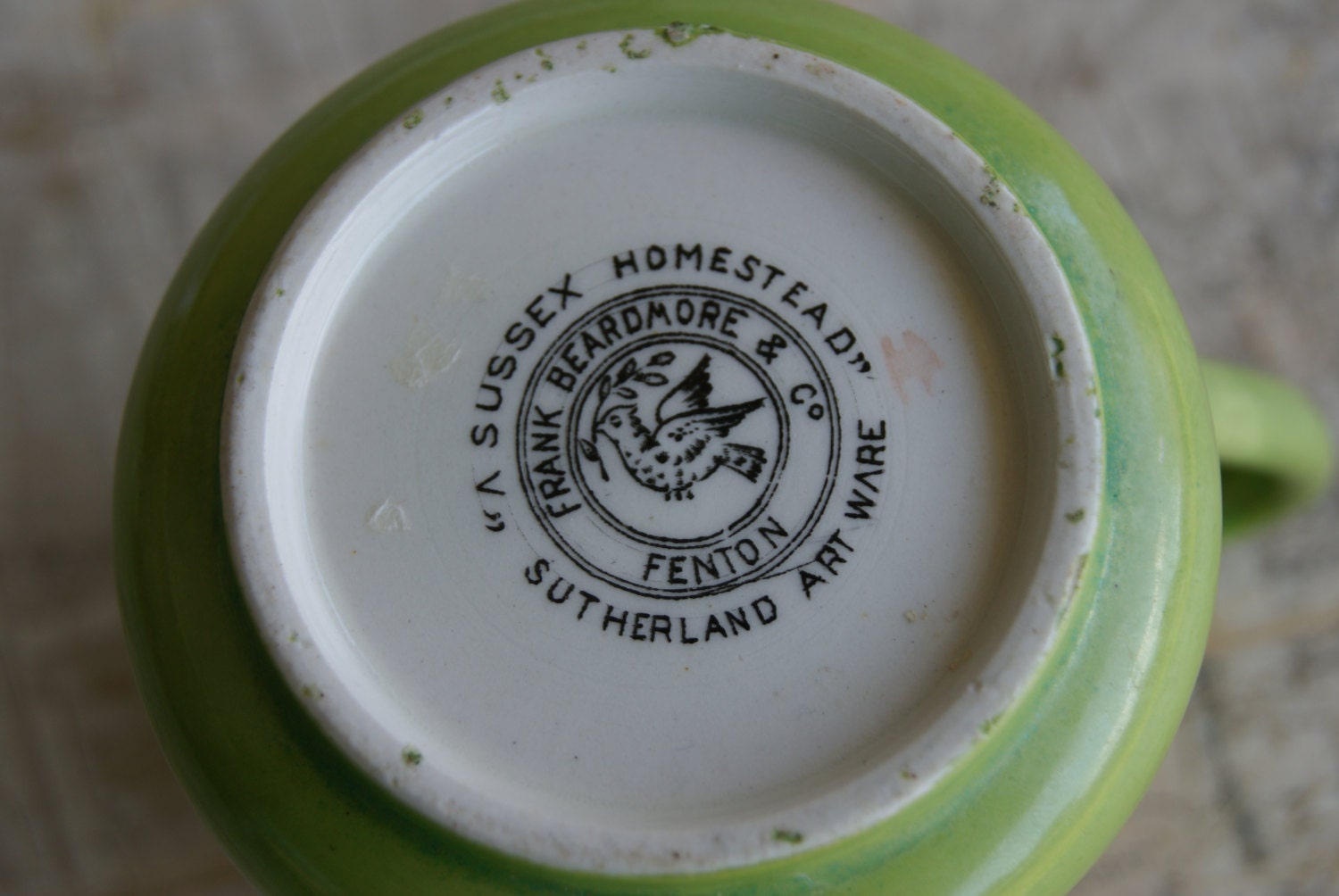 Here are a few things to keep in mind when you are looking at a mark:
*Maker's marks run a wide variety.

It could be just the name of the company, or it could be loaded with info like the Frank Beardmore piece pictured above.

Since 1891, any and all pottery that was made to be exported (especially into the United States) had to be stamped with a country of origin near the maker's label.
*With artists being hired on by the pottery companies to hand-paint some items; the artist would sign their name to the bottom as well.

Collectors not only collect certain pottery lines, they also could look for a certain artist.
*Sometimes the name of the pattern is on the bottom as well.

The Frank Beardmore creamer's pattern is called "A Sussex Homeland," and the pattern is listed at the top of the mark on this piece.
The marks on pottery are not that hard to decipher; it just takes a minute to figure out how the maker wrote it on the mark.

What kinds of pottery have you found something out by looking at the mark?