St. Patrick's Day is a day known for marching bands, celebrations, eating lots of corned beef and cabbage and "the wearin' of the green."

We all claim a bit of Irish on March the 17th.
After a long, cold winter that green also seems to welcome spring.

Why not find that perfect pop of green to remember the day and to add a fresh "spring" touch to your décor.
There are several items that I have for sale online that can do just that.

The first is this enamelware chrisolyte tea pot.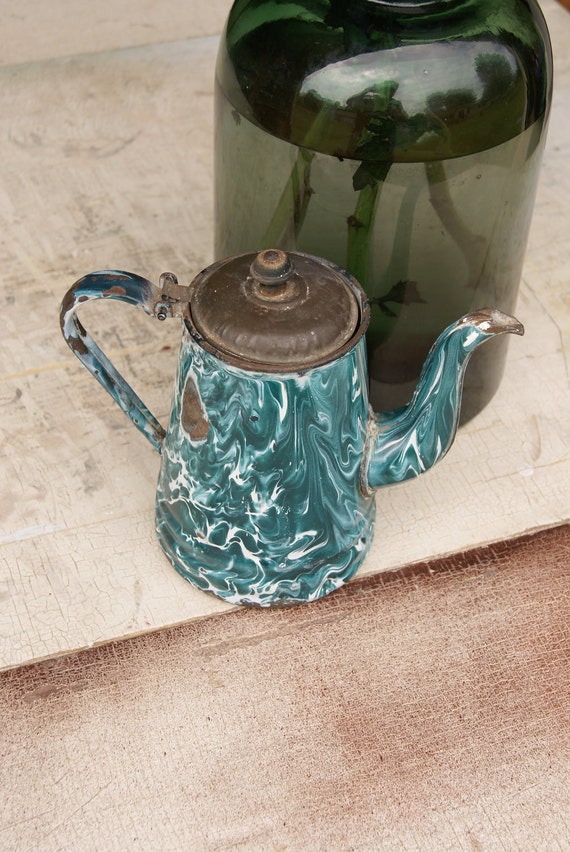 You can see the teapot in my Etsy store here.

Another item to add a 'pop' of green is this terrific green Weller vase, which can be seen here.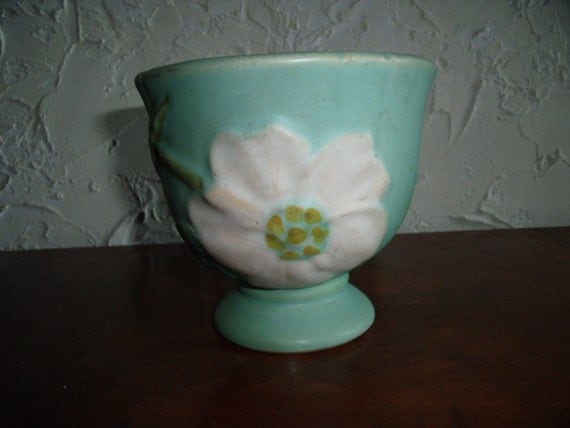 You can also have a grand time on St. Patrick's Day serving your favorite Irish drink using this wonderful cocktail set.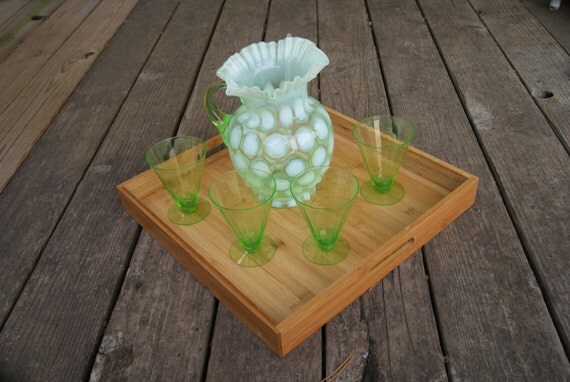 You can see this set in my Etsy shop here.

What kinds of items do you proudly display on St. Patrick's Day?