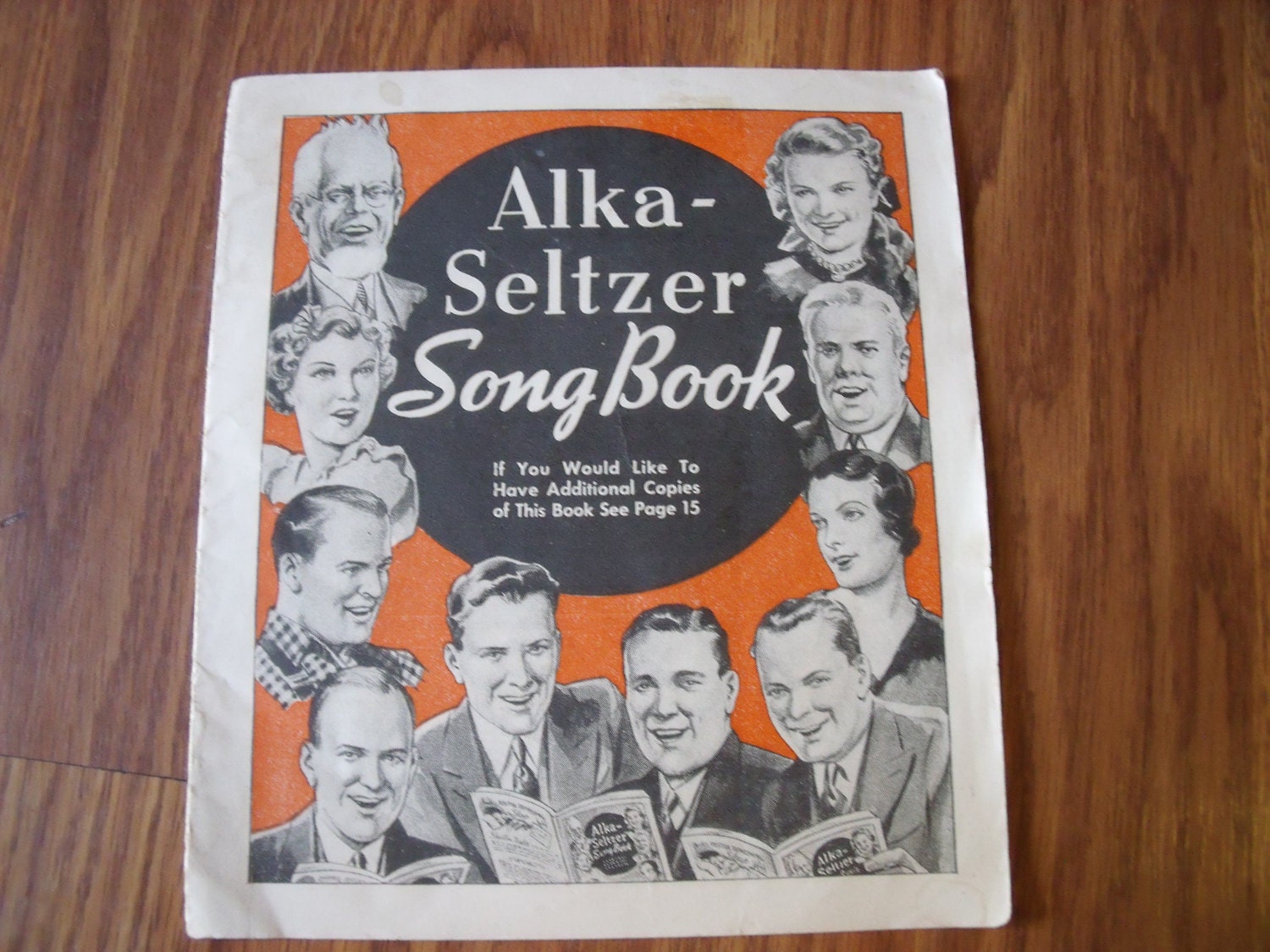 A what? A pamphlet is a small, thin unbound printed publication with a paper cover having interior sheets that were either stapled or stitched together.

Most of these have somewhere between 4 to 16 pages.

Their topics usually focus on public interest topics of the time, and are often opinionated.
A booklet's contents are largely informative rather than opinionated.

A booklet usually contains more than 16 pages, and has a more permanent quality.

They even find their ways to a personal library or on a shelf in a kitchen.
After WWII, because of the influence of television, the numbers of pamphlets and booklets have gone down.
Most of today's collectors use the terms interchangeably. More often than not, collectors even think that the ALKA SELTZER music book pictured above falls into the booklet or pamphlet category (or any other advertising like this, really).
You can find the ALKA SELTZER song book listed in my Etsy store, here. What kinds of pamphlets or booklets have you run across that you cold not do without?