During Prohibition, teapots and cups were often used in restaurants and homes to hide what you were drinking. No matter what drink you were sipping on, someone could think that you were having a cup of your favorite tea!

Here's a modern take that gives new meaning to the phrase "cocktails for two." The Art Deco pot and Czechoslovakian cups date to the 1920's, which was right in the heart of Prohibition (it ran from 1913 to 1933).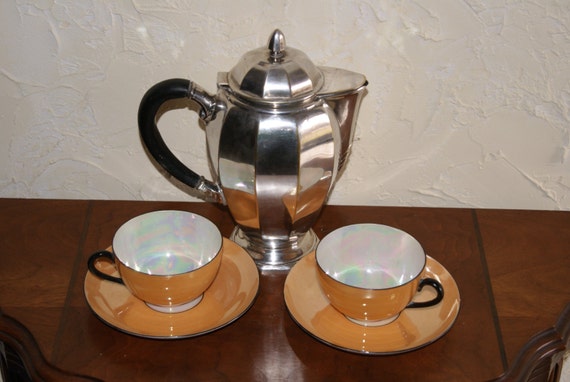 Not only does this set look great gracing any table, it is quite the conversation piece. The set can be seen in my Etsy store here.
Have you ever used a set like this?