Having a get together?
Looking for that WOW addition to your table?
A mix and match cocktail set would be the perfect way to go.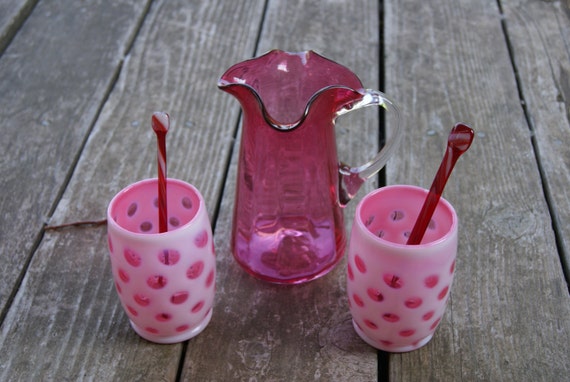 They can even be tailored to the size if the get-together. The set above is perfect for when there's two people. You can see this set in my Etsy shop
here
.
Another way to go is a set like this for when you have a few more than two people coming over.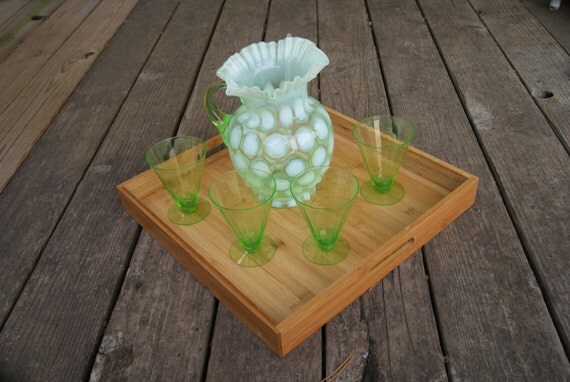 You can see this great set in my Etsy shop
here
. There's also a wide variety of colors that you can use. Purple, cranberry or amber glass are a very small amount that's out there. Using a focal point like the pitcher or the tumblers above makes the set even better.
Whether you use these sets for cocktails or iced tea, these sets are sure to bring a "where did you get this?" response from your guests.
These would also make for an unexpected one-of-a-kind gift.
Have you mixed and matched a set like this?