George Zoltan Lefton was a Hungarian-born sportswear manufacturer, and he had a big passion for collecting fine porcelain.

From 1945 through 1953, the Lefton pottery company was importing many things from postwar Japan including (but not limited to) head vases, figurines, cookie jars, and salt and pepper shakers.
These items are marked "Made In Occupied Japan," and the figures even sport a red and gold paper label that read "Lefton's Exclusives Japan."
Lefton contracted pottery companies around the world to produce ceramic items for Lefton.

These items are just as diverse as what they imported.
One of these really cool items is this picture frame with a floral motif.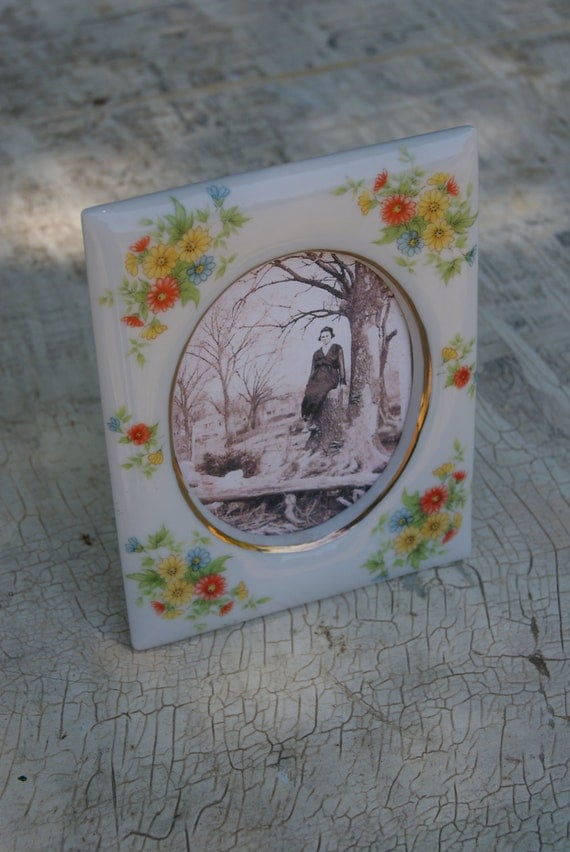 The great thing about it is that it is the perfect size for any side table or desk. You can see it in my Etsy shop here. Another item that shows how diverse Lefton is is this great nappy.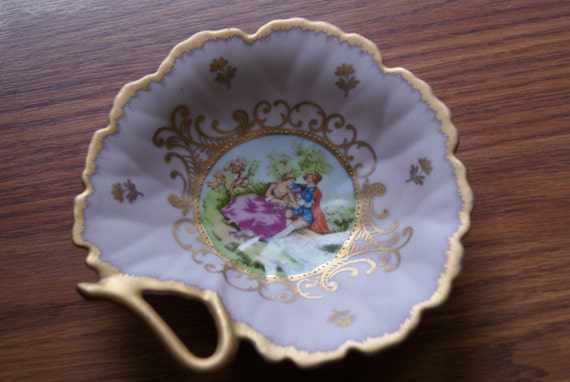 Not only is it a nappy, it can be used as a business card holder, candy holder, or even paper clip holder. You can see the nappy in my Etsy shop here.
What kinds of Lefton pottery have you run across?