There's some bad news and some good news when it comes to Fenton art glass. The bad news is that Fenton has closed their traditional glass making operation not too long ago. What's the good news? There's still plenty of great art glass examples that Fenton produced still on the market.
Some of the many great items that Fenton produced feature the Spanish Lace pattern, and one of them is this terrific vase.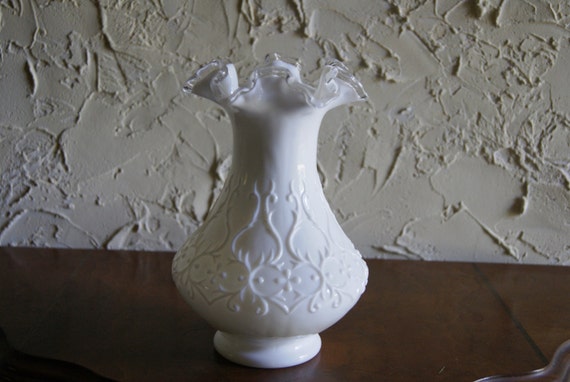 The pattern can be seen in several colors, and was also paired with the silvercrest line. The vase pictured above has both things going for it, and can be seen in my Etsy shop here.
Another item that comes to mind is this terrific basket that sports the hobnail pattern.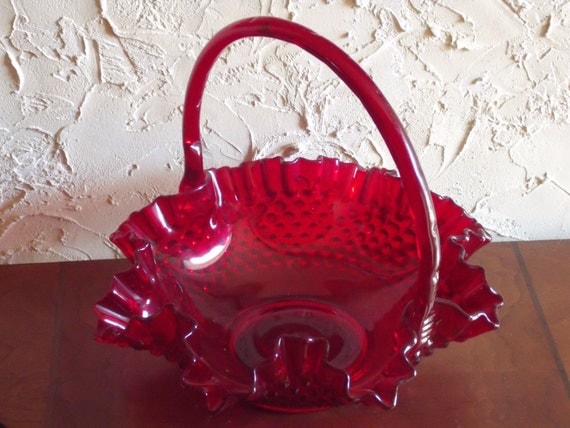 The ruby red basket dates to the 1970's, which can be figured out by the mark on the bottom. You can see the basket in my Etsy shop here.
Another form of art glass that Fenton made was carnival glass. They made it from the early 1900's to the time they closed. This piece of carnival glass is a great example, and it has the Heavy Grape pattern on the interior and a ribbed pattern on the exterior.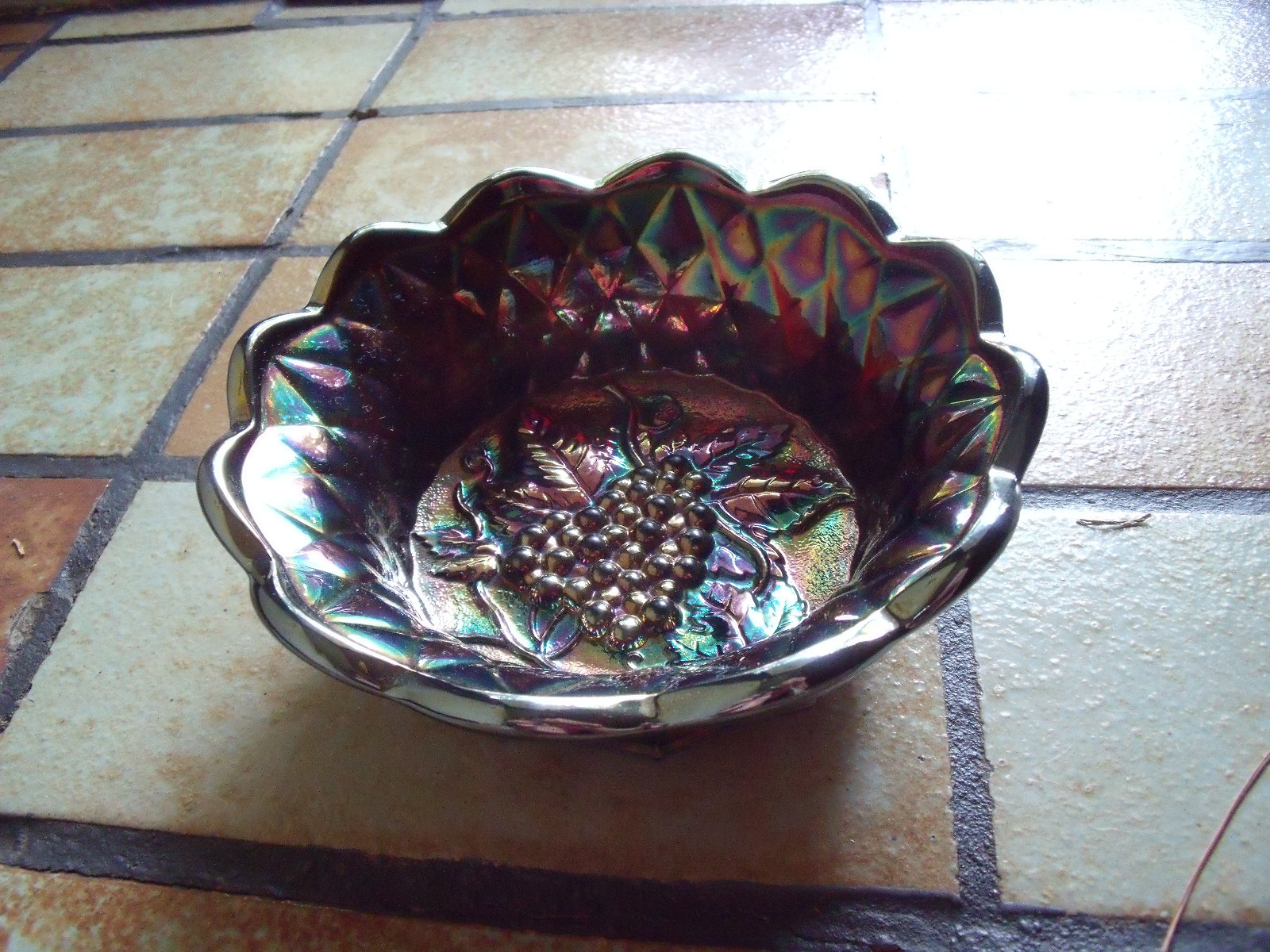 The piece dates to the year 2000, and it can be seen in my eBay shop here. What kinds of Fenton art glass have you run across?