Roseville produced many patterns when they were making pottery.

When the 1940's rolled around, they really started to produce some really cool patterns.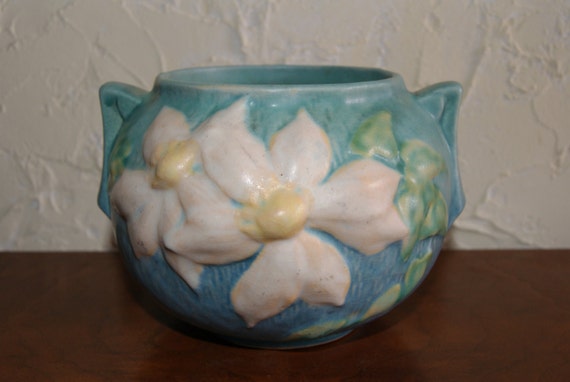 One of the patterns that they produced was a pattern called, "Clematis."

Roseville produced "Clematis" in 1944, and it came in multiple colors like blue, pink and green.

As you can see on this terrific ceramic bowl with this pattern, it sports the clematis flower on both the front and back of the bowl.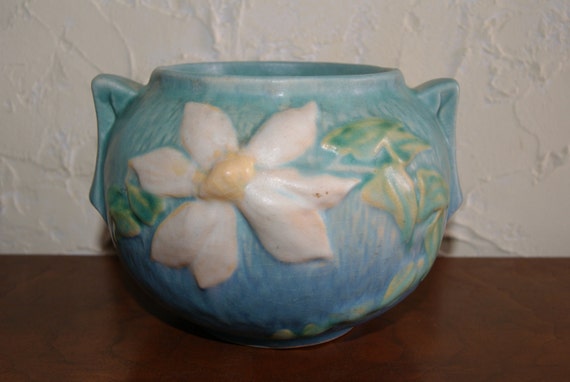 The cool little touch that Roseville did with this bowl is that on one side it has two flowers while the other has one.

All that you have to do is to turn the bowl around to completely change the way the bowl looks.
The great thing that Roseville did is that they marked quite a bit of pieces from this time frame with "Roseville" and with a mold number underneath.

The number for this bowl is 455-4, and the 4 on the very end of it helps you identify it as a 4 inch high bowl.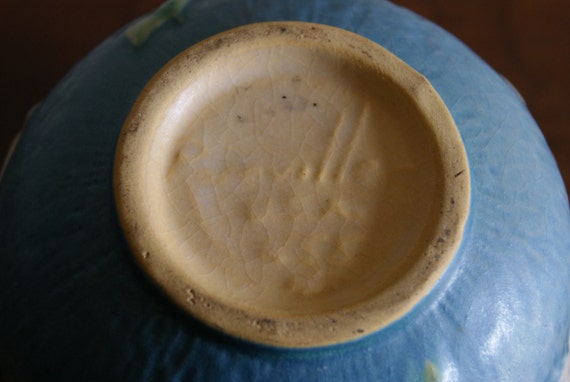 This great Roseville bowl can be seen in my Etsy shop here.

What kinds of Roseville patterns have you run across?