We all have seen it at estate sales, auctions, and our own kitchens or attics.

So, what in the world is milk glass exactly you say?

This is very simple to answer; it's a milky white glass that's been either hand blown or mold made.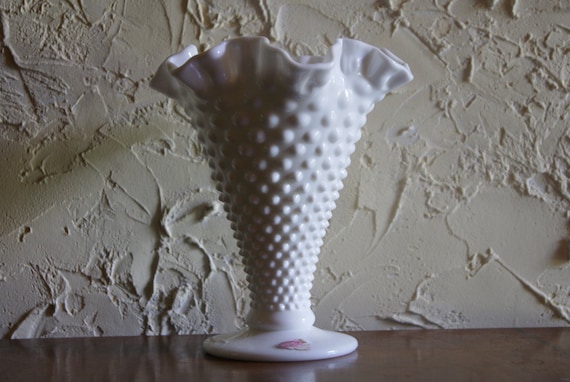 Milk glass got its start in Venice in the 16th century.

By the time the 19th century rolled around, glass makers were making a version of this glassware.

It was a milky white opaque glass that they called an "opal glass".

The name milk glass is a more recent name, and is a name that you will hear quite often when you go antique shopping.
Milk glass has been made into lamps and lamp shades, vases, plates, bowls, dinnerware of all kinds, and many more shapes.

Perhaps one of the most famous uses of this type of glass is for the four faces of the information booth clock at Grand Central Terminal in Manhattan.
*picture courtesy of Wikipedia.com
Fenton, Fostoria Glass, Imperial Glass, and even the Westmoreland Glass Company are only a tiny amount of companies that have made milk glass.
The prices of this glassware are as widespread as the glass companies that made it.

It can be picked up for a couple of dollars to several hundred.

Several examples can be seen in my Etsy shop, like this hobnail fan vase: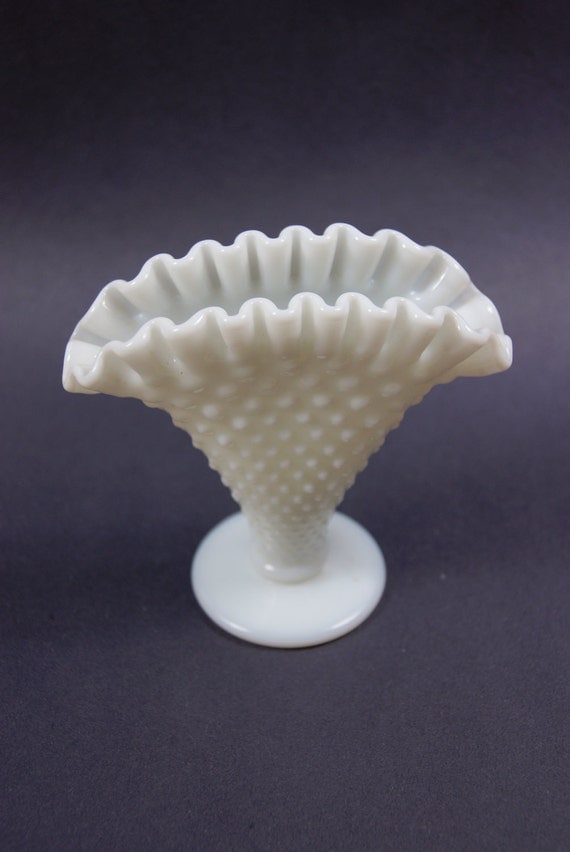 All of the milk glass pieces can be seen in my Etsy shop here.
What are your favorite ways to display milk glass?