Valentine's Day is the day when kids make special boxes and trade cards in their school.

Grownups likewise search for just the right present to give to the ones they love.
It's a day for giving red roses, candy, and maybe taking that special someone out to eat or even to a movie that they have been dying to see.
Another great gift is always a piece of jewelry.

A piece of red jewelry might just be the perfect gift for that person.

One item is this terrific floral shaped pin with red stones: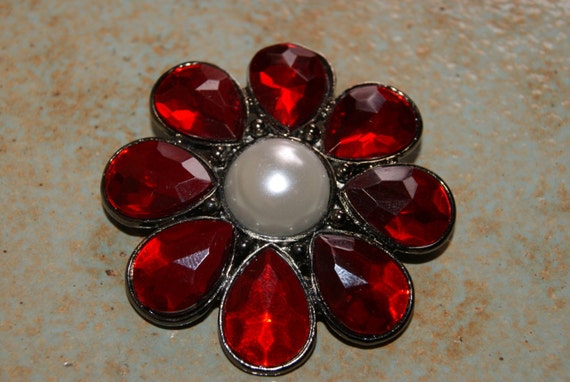 The pin can be seen in my Etsy shop here. Another terrific item to get is this brass colored filigree bracelet: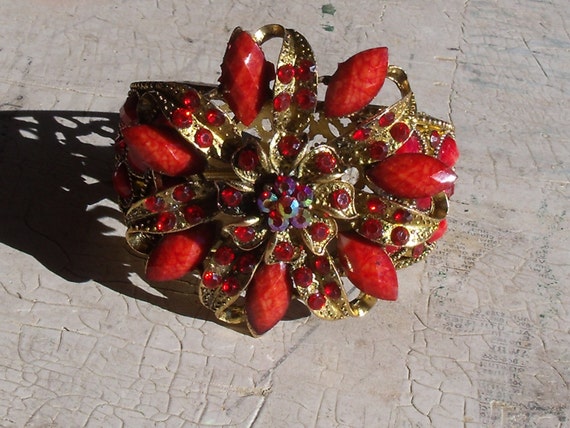 The bracelet dates to the 1970's, and has a hinge on it to help get it on and off. You can see the bracelet in my Etsy shop here.